A December rumor pointed towards a possible March 2016 event to unveil a next-generation Apple Watch, but information shared today by TechCrunch's Matthew Panzarino suggests a redesigned second-generation Apple Watch will not be coming so early in the year. That conflicts with some recent rumors suggesting trial production on the Apple Watch 2 is set to begin soon.
Citing several sources with knowledge of Apple's plans, Panzarino says that while new design partnerships and accessories are a possibility for March, a second-generation Apple Watch is not expected. There is, however, a potential March event in the works, but it is not clear what would be launched at that time. New Macs and the rumored 4-inch iPhone 6c are possibilities.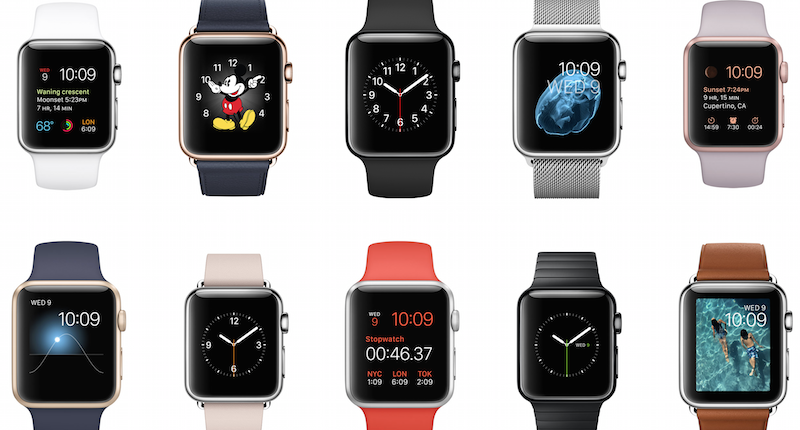 Several things that I've heard (from several sources) indicate to me that we won't see a new hardware model of the Apple Watch in March. Design partnerships, accessories, that kind of thing maybe but not a "Watch 2.0" with a bunch of new hardware features like a camera. I could be wrong, of course, but I've heard enough to put it out there.
To further back up his claims, Panzarino says supply chain checks have not indicated that production on a second-generation Apple Watch has begun and there's been no "major action" on the software development side that would point towards the possibility of a newly redesigned Apple Watch debuting in the next few months.
As with anything related to Apple hardware announcements, the tea leaves are hard to read and the companies plans can change (the advantage of never publicly announcing hardware). But as of now, March seems like it's a bit too early to count on Watch 2.0.
The Apple Watch, introduced in April of 2015, is a new product category for Apple so its upgrade cycle is difficult to determine. With the iPhone, Apple introduces updates on a yearly basis, but if no second-generation Apple Watch comes out in March, it is not clear when a new version will debut. As Panzarino says, an update alongside the iPhone 7 in September is a possibility, putting the Apple Watch on an 18-month upgrade cycle.
As further evidence that an Apple Watch 2 might not come until later in 2016, we have not seen any concrete rumors about features that might included in a second-generation device and there have been no schematics or part leaks that we might expect to see just a few months ahead of the launch of an updated device.
Discuss this article in our forums
—
Full Story (EN):More …
Prevod :Prevod teksta
Source:MacRumors