Apple is expanding its "Shot on iPhone" advertising campaign with a new series of images focusing on color, reports TechCrunch. The images focus on "the bright, vibrant colors you'll find in the world around you," with Apple putting up new billboards and other imagery featuring the new photographs.
The "Colors" campaign will focus on sharing photographs taken by people local to the area where billboards and other signage are located, and new photographs are going up in the United States, Canada, the UK, Australia, France, Germany, Italy, Spain, Switzerland, Turkey, Russia, UAE, Brazil, Chile, Colombia, Mexico, Japan, Singapore, Hong Kong, India, Korea, China, Malaysia, New Zealand, and Thailand.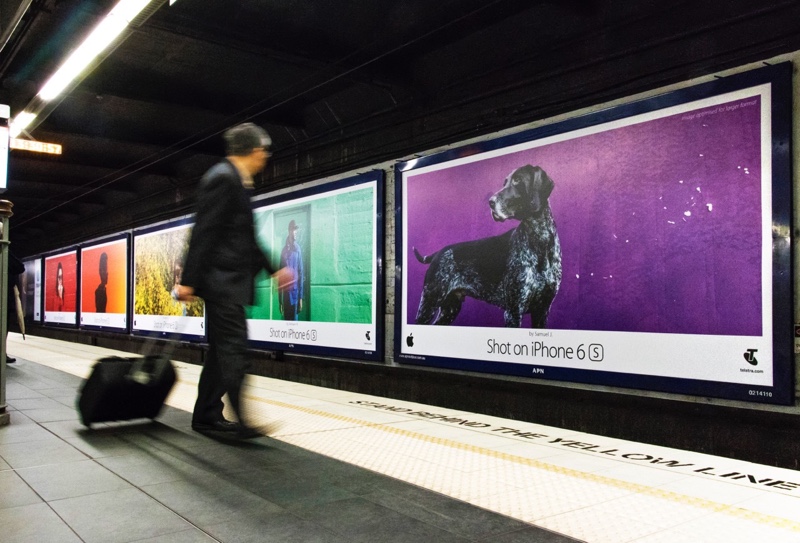 Image via TechCrunch



Apple's "Shot on iPhone" campaign began in early 2015 following the launch of the iPhone 6 and 6 Plus, and Apple re-launched it in early 2016 it to show off images taken with the improved iPhone 6s and iPhone 6s Plus. Most recently, billboards and artwork for the Shot on iPhone campaign featured snapshots of people.
Apple is likely to continue on with the Shot on iPhone campaign for some time, as the upcoming iPhone 7 Plus is rumored to feature a much-improved dual-lens camera that will allow for crisper, sharper images and other notable improvements. The iPhone 7, while not gaining a dual-lens camera, is expected to include similar improvements introduced through the inclusion of a larger sensor.
Discuss this article in our forums
—
Full Story (EN):More …
Prevod :Prevod teksta
Source:MacRumors