iFixit has published a work-in-progress Apple Watch Series 2 teardown that reveals a 273 mAh battery in the 38mm model, which is 33% larger than the 205 mAh battery in the original 38mm Apple Watch. However, battery life is equal to Series 1 models, likely because of the additions of a GPS and brighter display.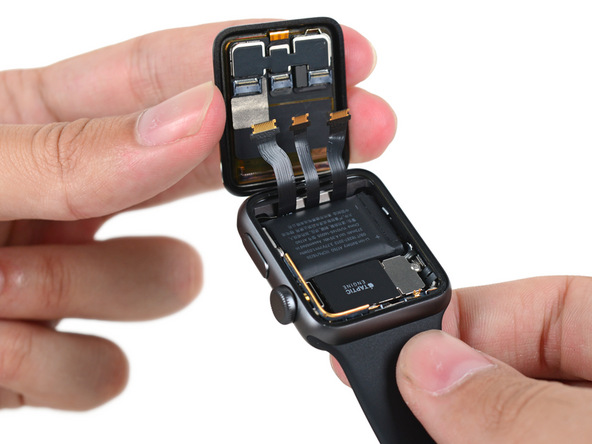 The teardown says the Apple Watch Series 2's adhesive is "much stronger" than the original Apple Watch, and iFixit assumes this is related to improved water resistance. It also appears that Apple has added a larger metal shield next to the Digital Crown, which is also likely an improved waterproofing measure.
Apple Watch Series 2 is marketed as swimproof, with an improved water resistance rating of up to 50 meters that makes it safe to use while swimming, showering, fishing, washing hands, jogging in the rain, and similar shallow water activities. Apple does not recommend scuba diving, waterskiing, or other high-velocity water activities.
iFixit is still completing the teardown, so it will take some time before we get a closer look at the all-new S2 chip and GPS. The website is also working on an iPhone 7 Plus teardown, to be followed by an iPhone 7 teardown.
Discuss this article in our forums
—
Full Story (EN):More …
Prevod :Prevod teksta
Source:MacRumors