Insurance company Aetna today announced a major health initiative centered on the iPhone, iPad, and Apple Watch, which will see Aetna subsidizing the cost of the Apple Watch for both large employers and individual customers.
Starting this fall during open enrollment season, Aetna will subsidize "a signficant portion" of the Apple Watch cost and will offer monthly payroll deductions to cover the remaining cost.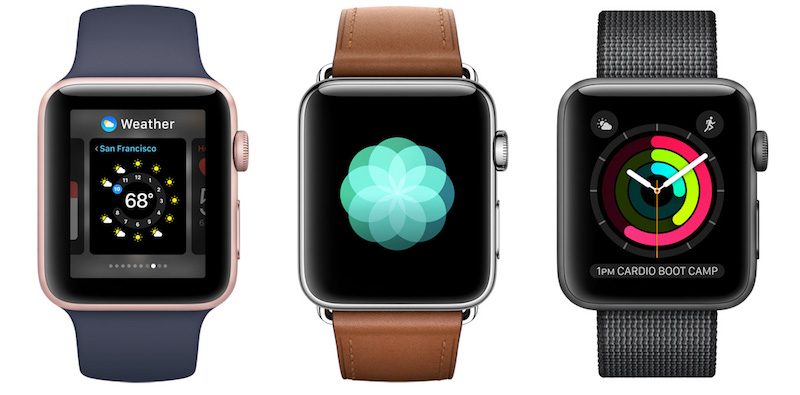 Aetna also plans to provide Apple Watches at no cost to all of its nearly 50,000 employees as part of a wellness reimbursement program to encourage them to live healthier lives.
"We are thrilled that Aetna will be helping their members and employees take greater control of their health using Apple Watch," said Tim Cook, Apple's CEO. "Aetna's new initiatives will be a powerful force toward creating better customer experiences in health care, and we look forward to working with Aetna to make them successful."
Aetna plans to develop several iOS health initiatives with "support" from Apple, debuting "deeply integrated" health apps for the iPhone, iPad, and Apple Watch that will be available to all Aetna customers.
According to Aetna, these apps will "simplify the healthcare process" with features like care management to guide customers through a new diagnosis or a medication, medication reminders and tools for easy refills, quick contact with doctors, integration with Apple Wallet for paying bills and checking deductibles, and tools to help Aetna members get the most out of their insurance benefits.
Aetna's health-related apps will be available starting in early 2017, but the Apple Watch initiative will begin in 2016. Aetna has not detailed how much of the cost will be subsidized or which Apple Watch models will be available to subscribers.
Discuss this article in our forums
—
Full Story (EN):More …
Prevod :Prevod teksta
Source:MacRumors