Apple has done away with the traditional startup chime on its new MacBook Pro lineup because the machines automatically power on when the lid is opened.
Pingie.com was first to note the removal of the sound from Apple's new 13-inch and 15-inch laptops – both the models featuring Apple's new Touch Bar (as well as the 13-inch version without a Bar) automatically boot when opened or when connected to a power source if the battery is dead, so the sound has apparently been deemed surplus to requirements.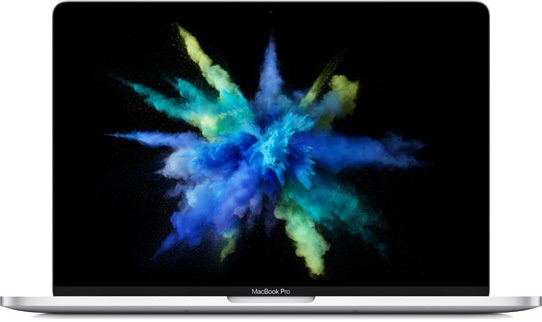 The iconic chiming startup sound was originally made to indicate that diagnostic tests have found no hardware or software issues. A similar sound has accompanied almost every Mac boot sequence since 1991 and its most recent F-sharp chord incarnation was first used in the iMac G3.
A C major chord was originally recorded by Apple engineer Jim Reekes using a Korg keyboard, and what most people hear these days is a pitch-shifted version of the sound made by the Macintosh Quadra family of professional computers, first released in 1991.
According to the book The Sonic Boom: How Sound Transforms the Way We Think, Feel, and Buy, Reekes' "earconic" sound came out of a desire to replace the older tritone boot sound heard on earlier Macs. Reekes wanted to use a more meditative sound to indicate the Mac had passed its initial Power On Self Test (POST) checks, a sound he later called a "palate cleanser for the ears".
According to Reekes, Apple executives didn't particularly like the sound, but it managed to make the final code that was shipped in all Quadra 700 Macs. Allegedly, Steve Jobs himself prevented any further alteration of the sound when he came back to Apple in 1996.
The Mac startup sound can also be heard in 2008 Disney-Pixar movie WALL*E. When the titular robot character has reached 100 percent power after positioning his solar array, the booting chime goes off.
Apple has updated its support documents to reflect the change. As noted previously, Apple has also removed the backlit Apple logo on new MacBook Pro models.
Discuss this article in our forums
—
Full Story (EN):More …
Prevod :Prevod teksta
Source:MacRumors