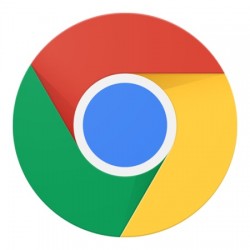 Google this week began rolling out the latest update to its desktop Chrome web browser ahead of schedule, with Chrome 55 fixing multiple security vulnerabilities and defaulting to HTML5 on the majority of websites.
Google Chrome has been phasing out Flash support since September, when version 53 of the browser started blocking Flash-based page analytics and background elements. Version 54 brought a YouTube code rewrite that forced YouTube Flash players to switch to HTML5.
Chrome 55 brings the most visible move away from Flash by defaulting to HTML5 across the board. Users are now prompted to enable Flash when they visit sites that still use it, exempting 10 of the most popular sites on the web, including Facebook and Amazon.
Chrome 55.0.2883.75 for Mac contains a number of other fixes and improvements, including 26 patches identified by external researchers as part of Google's bug bounty program, and another 10 security fixes implemented by Google itself. The addition of CSS automatic hyphenation means Chrome can now hyphenate words when line-wrapping, which improves the visual appearance of text blocks.
Chrome 55 should be available to download for most Mac users now. Existing users can update by selecting Chrome -> Preferences via the menu bar and clicking the About section. Users downloading Chrome for the first time will automatically receive the updated version from the Chrome download page. An update for the iOS browser app is expected soon.
Discuss this article in our forums
—
Full Story (EN):More …
Prevod :Prevod teksta
Source:MacRumors