Like it did on Thanksgiving, Apple today has begun notifying Apple Watch owners of a soon-to-launch Activity challenge, hoping to encourage users to get moving and work out in the new year. To earn the achievement, Apple Watch owners will have to close all three Activity rings each day for an entire week in January.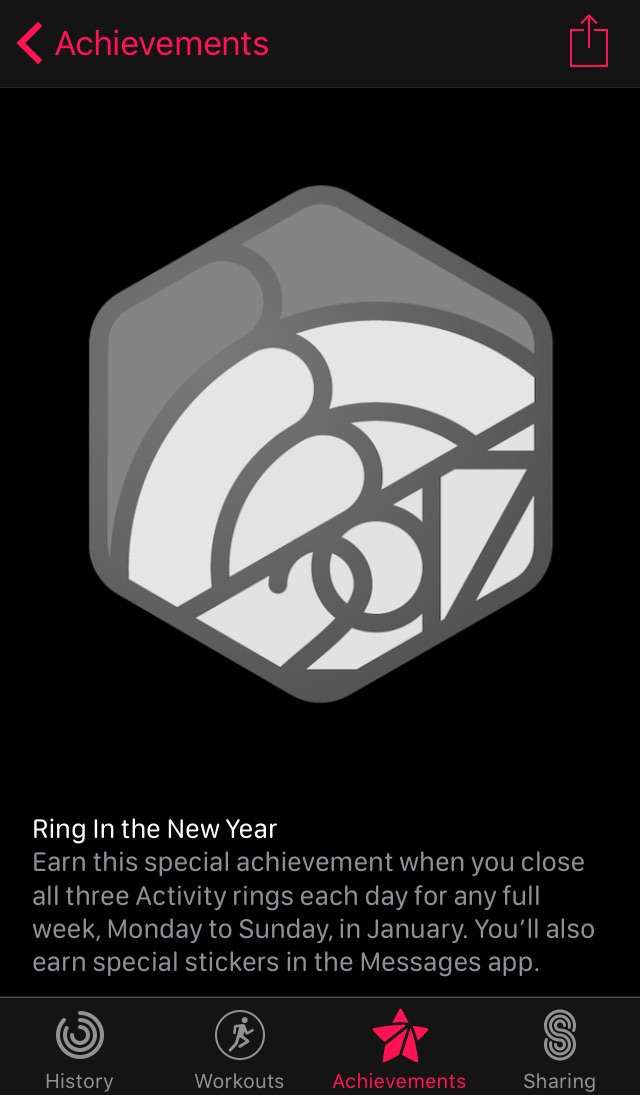 Image via MacRumors forum member friednoodles
The challenge should become visible for all Apple Watch wearers within the Activity app at midnight local time on December 28. Similar to the Thanksgiving Achievement, if users complete the new challenge they'll gain access to "special stickers" in iMessages.
Discuss this article in our forums
—
Full Story (EN):More …
Prevod :Prevod teksta
Source:MacRumors