After a report by The Wall Street Journal stated that Apple is planning a push into original television series production for 2017, Apple Music executive Jimmy Iovine spoke to reporters over the weekend and explained why the company is looking to add TV to its streaming music service (via The Hollywood Reporter).
Iovine said that the company's main concern is enticing users into choosing Apple Music over competitors like Spotify and Pandora, which offer free, ad-supported tiers for users. Ultimately, Iovine and other Apple Music executives believed that another basic streaming music service with on-demand access to music at $10 a month would not be enough to keep it alive. He called the move into TV Apple's attempt to build "an entire pop cultural experience."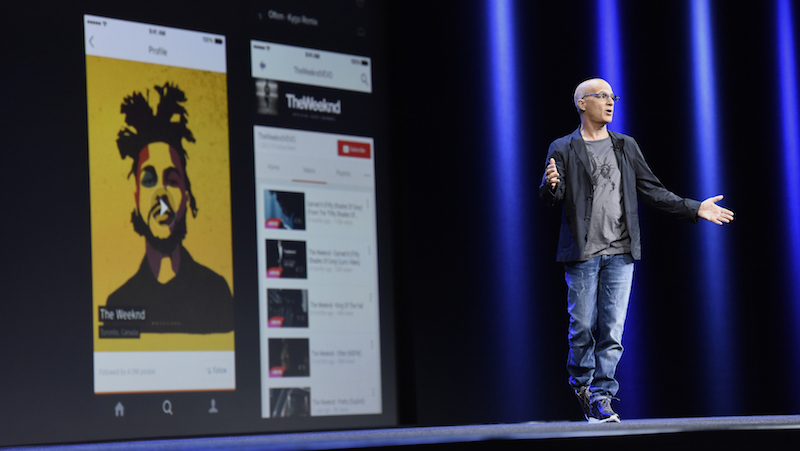 "At Apple Music, what we're trying to create is an entire cultural, pop cultural experience, and that happens to include audio and video," he told reporters Saturday at the Television Critics Association's winter press tour.

"If South Park walks into my office, I am not going to say you're not musicians, you know?" Iovine continued when pressed about the report. "We're going to do whatever hits popular culture smack on the nose. We're going to try."
The Hollywood Reporter suggests that the Dr. Dre-starring Vital Signs could be among the first of Apple's scripted television series to launch this year, with six episodes rolling out all at once, following the Netflix strategy. Despite all of the information known about Vital Signs since its announcement nearly a year ago last February, it's still unclear whether or not users will be able to stream the new Apple Music TV shows on an Apple TV, or just on iOS.
Besides Vital Signs, Apple is said to be working on a reality competition series called Planet of the Apps as well as an updated version of Carpool Karaoke. For its new push into television, the company plans to create original shows comparable to HBO's Westworld and Netflix's Stranger Things.
Discuss this article in our forums
—
Full Story (EN):More …
Prevod :Prevod teksta
Source:MacRumors