Facebook tonight launched its Facebook Video app for the fourth-generation, tvOS-based Apple TV. The app allows users to watch videos from friends, liked pages, top live videos and more.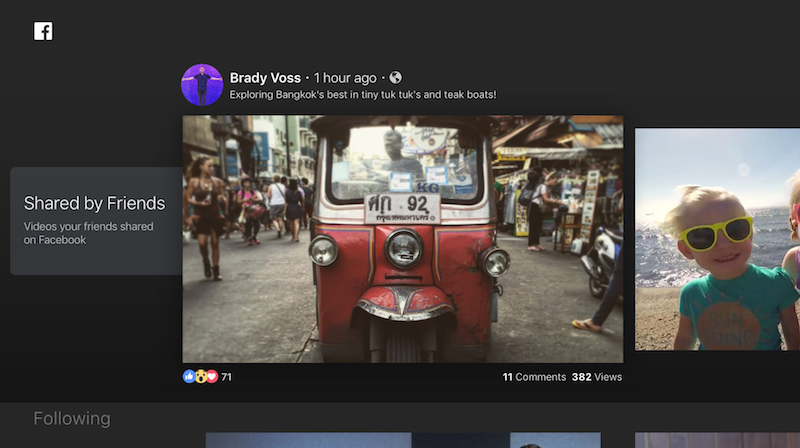 Videos are split into six channels: Shared by Friends, Following, Recommended for You, Top Live Videos, Saved Videos and Recently Watched. Following contains videos by both friends and liked pages while Shared by Friends only lists videos from friends.
The app is more robust than Facebook's fullscreen video mode on the web or iOS, which only lists select recommendations and autoplays the next video in the recommendation queue.
Earlier this month, Facebook's VP of Partnerships said the app would not feature ads at launch and will require a Facebook account to use. Facebook is also reportedly in discussions with media companies to license long-form "premium" content to bolster its video selection.
The app is not a standalone app. Instead, it's built into Facebook for iOS. Apple TV users will access the video app while iOS users will only be able to access the standard Facebook app.
Facebook Video is available in the Apple TV App Store for free [Direct Link]
Discuss this article in our forums
—
Full Story (EN):More …
Prevod :Prevod teksta
Source:MacRumors