Apple today released a revised version of iTunes 12.6, which appears to eliminate a hidden option that may have accidentally been built into the software release.
Shortly after the original release of iTunes 12.6 on Tuesday, a reddit user discovered a "Show on Profile Page" toggle on a Playlist edit page.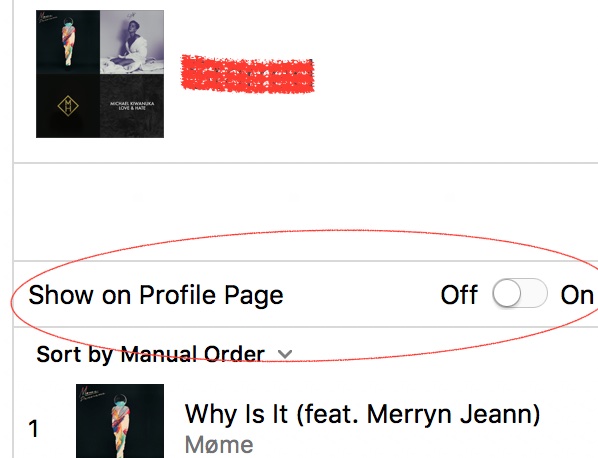 The toggle didn't appear to do anything because there's currently no individual profile page feature in iTunes, and now the non-functional feature has been eliminated from the 12.6 iTunes release, suggesting it was added by mistake and could be destined for some kind of future iTunes profile addition.
It is entirely unclear what a Profile Page might entail, but reddit users speculated that it could be for a future social network or a Spotify-style searchable playlist database.
The new iTunes 12.6 update can be downloaded from the Mac App Store for free. It includes a "Rent once, watch anywhere" feature that lets iTunes users watch iTunes movie rentals across all devices with the as-of-yet unreleased iOS 10.3 and tvOS 10.2 updates.
Prior to the iTunes 12.6 update, iTunes movies could only be watched on a single device at a time. A movie rented on a Mac transferred to an iPhone would remove the movie from the Mac's iTunes Library, while a movie rented on an iOS device or Apple TV could not previously be transferred to other devices.
We don't yet know when the iTunes 12.6 update will become functional, as it is reliant on iOS 10.3 and tvOS 10.2, but those who are running the betas can use the cross-rental feature. The iOS 10.3 and tvOS 10.2 software updates could come at any time.
Discuss this article in our forums
—
Full Story (EN):More …
Prevod :Prevod teksta
Source:MacRumors