Last week, Facebook launched its new camera-focused update that brought along "Facebook Stories" into the main iOS application. Like Snapchat and Instagram Stories before it, Facebook Stories let users post a picture or video onto their feed, which disappears 24 hours later.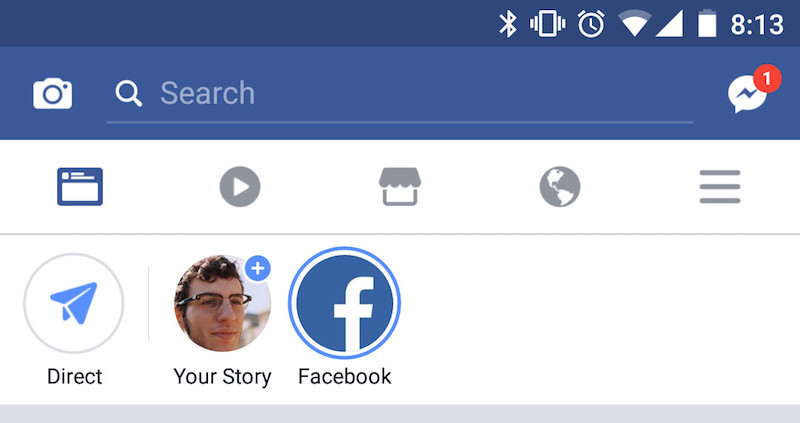 Facebook Stories at launch
Unfortunately, adoption of Facebook Stories appears to have been fairly low and users have begun to notice that the social network company is making a slight UI tweak to the feature in an attempt to boost usage (via
The Verge
).
When it launched, Stories showed a circle with "Your Story," a Facebook bubble that explained how to use the new feature, and then listed your friends' Stories, if there were any to show. If there were none, the top of the Facebook app contained a lot of white space (as seen in the image above).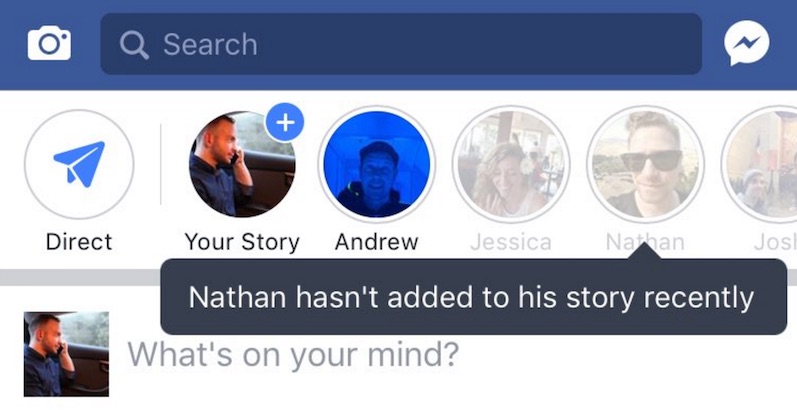 Facebook Stories now, via @Kantrowitz
Now, the company has begun to fill out this white space in the event that none of your friends are posting to Facebook Stories with
ghost-like, grayed-out profile pictures
. When tapped on, the bubbles simply remark that "[Blank] hasn't added to their Story recently." Adding to your own Story remains the same, with a tap on your own profile bubble.
Although the update could be a simple UI clean-up to address the white space issue when not many Stories were up on the app, users online are looking at it as Facebook's attempt to draw their eyes to the new section of the app with pictures of their friends, convincing more people to post a Story of their own. On Instagram Stories, friends' Stories are grayed out only after you've tapped through their most recent posts. If no one has posted anything, the space remains empty.
Since Instagram Stories and Facebook's energetic push into video content, Facebook and Snapchat have remained rivals in the mobile app space. On April Fools' Day this past weekend, Snapchat finally responded to Facebook's recent glut of "Stories" updates with a copy of its own that allowed users to snap a picture using a filter that looked just like a post on Instagram.
Discuss this article in our forums
—
Full Story (EN):More …
Prevod :Prevod teksta
Source:MacRumors