Friday Labs today announced the long-awaited launch of its Friday Lock, which was originally introduced in 2015 as part of an Indiegogo campaign for the "world's most advanced smart lock."
When the lock was first conceived, HomeKit-compatibility wasn't mentioned as a feature, but the release version of the device supports Apple's smart home system.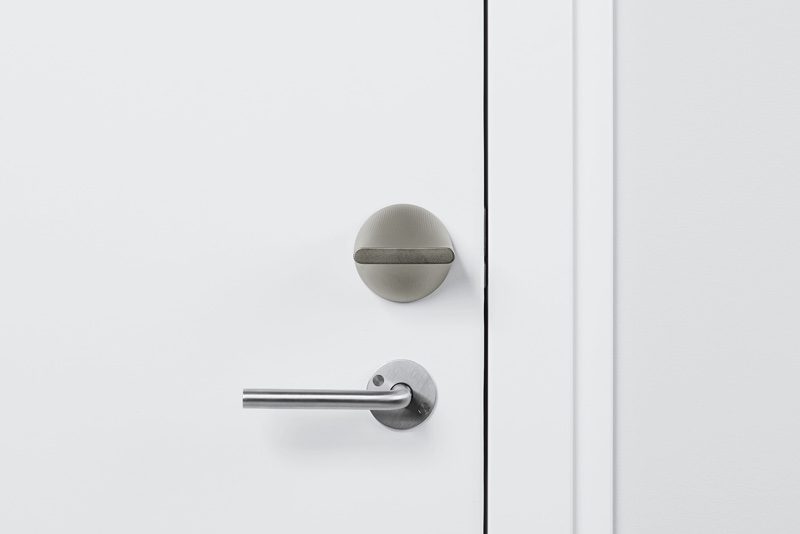 According to Friday Labs, the Friday Lock is the world's "smallest and most stylish" retrofit lock, and the only lock to offer Bluetooth, Wi-Fi, and HomeKit in a single product.
The Friday Lock is slender, unassuming, and available in a range of finishes to match different decors, including brass, bronze, copper, gun metal, nickel satin, porcelain, and silver. According to the lock's creators, it was designed not to shout "I'm a very intelligent object on your door," so it doesn't feature a screen, lights, or other features that would make it stand out.

"We're delighted to announce Friday Lock's availability today. Friday Labs is a design-driven company – our goal is to provide users with secure, connected products that encompass functional design and feel good to use, said Marcus Tempte, CEO of Friday Labs. He continued, "We've created a beautiful lock with changeable shells made from die cast metal with gorgeous finishes to make doors fit naturally in with the rest of the house or any room."
Siri commands or an iPhone with the Home app can be used to control the Friday Lock, thanks to its HomeKit integration. There's a remote key system that allows one-time entry to let in guests, using a text message for activation. For family members, there's also an option for unlimited access, and a geofencing system detects when an iPhone is near, automatically unlocking the door.
A Friday Universal Baseplate is used to mount the Friday Lock to any door, with no locksmith required for installation, and there's also a Door Adapter Plate to ensure a solid fit even on doors that need longer tailpieces. A rechargeable battery is included, which lasts approximately three months before needing to be recharged via an included USB charger.
The Friday Lock can be pre-ordered from the Friday Labs website in the United States, Canada, Denmark, Sweden, Norway, and Finland starting today. The lock is priced at $249 and pre-orders will ship out in three to four weeks.
Discuss this article in our forums
—
Full Story (EN):More …
Prevod :Prevod teksta
Source:MacRumors