Instagram has allowed users to share multiple photos in a single post since February, but those photos have been limited to the traditional square aspect ratio, preventing users from sharing landscape or portrait mode images in a multi-photo post.
Starting today, that limitation is changing. Instagram is now allowing users to share multi-photo posts in any aspect ratio, including taller portrait mode photos and wider landscape mode photos.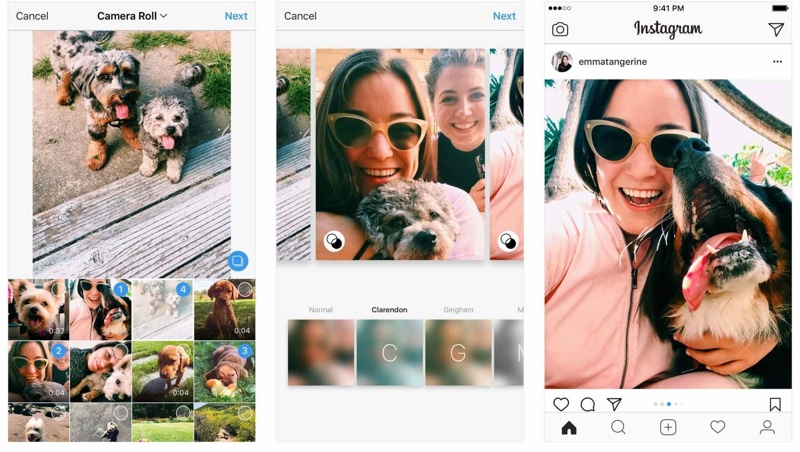 After we first rolled out in February, these posts could only be made up of squares. Now, when uploading your photos and videos, you'll have more creative flexibility with the ability to share in landscape and portrait formats. To keep the experience smooth and consistent, however, all photos and videos in your post must be shared in the same format.
While there will no longer be a need to crop portrait and landscape photos when sharing them in multiple photo posts, all images in the post need to share the same aspect ratio, so there's no mixing portrait and landscape photos in one post.
Instagram says the new photo uploading capabilities are available starting today, but it appears the feature may still be rolling out to some users as it is not yet available to everyone.
Discuss this article in our forums
—
Full Story (EN):More …
Prevod :Prevod teksta
Source:MacRumors