A day after Apple began accepting pre-orders for the iPhone 8, iPhone 8 Plus, and Apple Watch Series 3, the first orders have shifted to "preparing for shipment" ahead of a promised Friday, September 22 delivery date.
Apple began preparing Apple Watch Series 3 orders starting yesterday afternoon, while the order status of the iPhone 8 and iPhone 8 Plus appears to have started changing this afternoon. Apple TV 4K orders have not yet updated to preparing for shipment, but that should happen soon.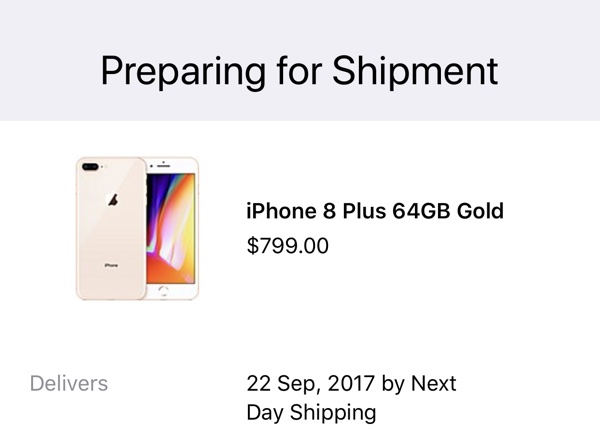 Pre-orders for all three devices started at 12:01 a.m. Pacific Time on Friday, September 15. While some SIM-free and T-Mobile iPhone 8 and iPhone 8 Plus models sold out relatively early for home shipping, supplies of other devices have remained strong. It should be no problem to pop into an Apple Store on launch day and pick up an iPhone 8 or 8 Plus.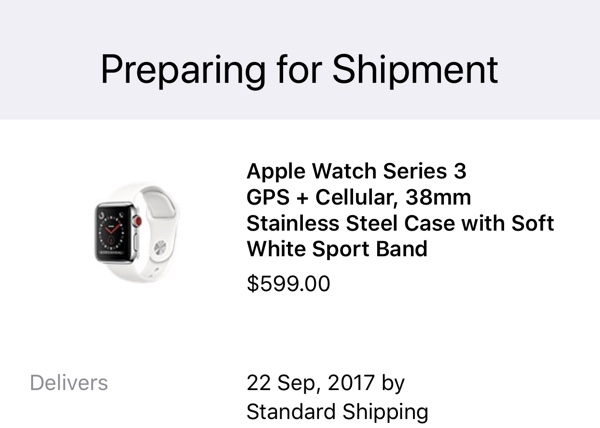 It may be more difficult to get one of the new Apple Watch Series 3 models with LTE connectivity, as several configurations did sell out and list shipment dates of a few weeks. In-store pickup is also unavailable for these models. Non-LTE models are, however, readily available.
Orders that have been updated to "preparing for shipment" status should begin officially shipping out over the course of the next day or two. The first orders will arrive on Friday, September 22, with customers in New Zealand and Australia being among the first to get their hands on the new devices.
Update: Apple TV 4K orders have now started shifting to Preparing for Shipment too.
Discuss this article in our forums
—
Full Story (EN):More …
Prevod :Prevod teksta
Source:MacRumors