As Apple prepares to launch its first OLED iPhone with an edge-to-edge display, facial recognition, upgraded cameras, and other features, iDrop News has created renderings imagining what the future of the iPhone X might look like.
The renderings pair the existing 5.8-inch iPhone X with a larger model that has a 6.4-inch screen, based on the hypothesis that Apple is planning to release an all OLED iPhone lineup with devices that are similar in design to the iPhone X.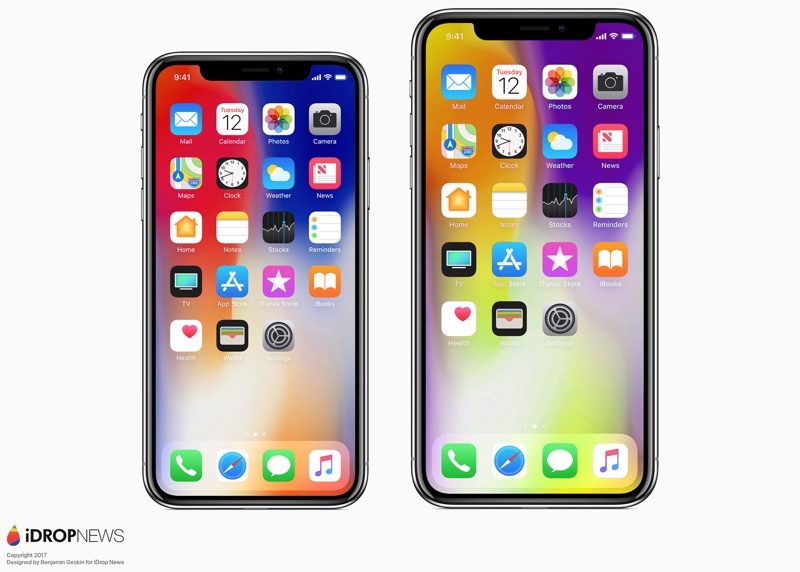 Design wise, the "iPhone X Plus" model in the rendering is identical to the iPhone X, with just a larger display to distinguish the two devices. It has the same notch-shaped top element to house the TrueDepth camera and sensors. Should Apple plan to introduce a larger version of the iPhone X in 2018 or beyond, it's not clear what it would be named, but "iPhone X Plus" likely isn't an option.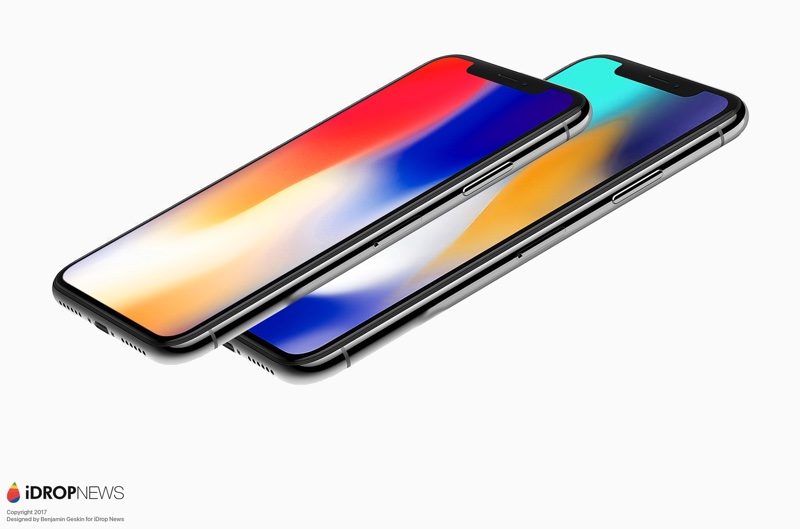 Though the iPhone X won't be available for purchase for another three weeks, we've already been hearing rumors about Apple's plans for 2018 and beyond.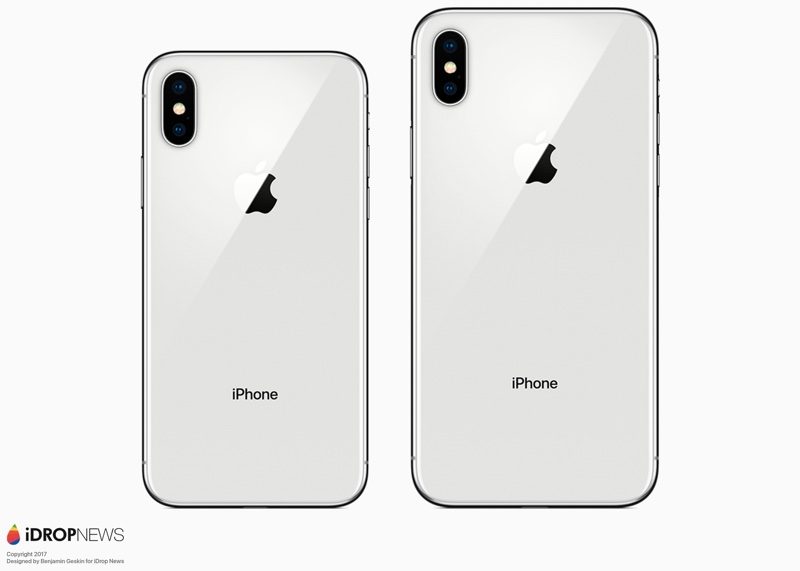 Early information suggests Apple is aiming to introduce at least two OLED iPhones in 2018, with displays that measure in at 5.85 inches and 6.46 inches, similar to the renderings above. Apple is said to be working with Samsung Display and other suppliers to source OLED displays for the two devices.
Separate rumors have confirmed that Apple is aiming for an all OLED lineup for 2018 or 2019, with specific timing dependent on whether Apple can secure enough OLED production capacity from its various partners.
Apple was not able to introduce an all OLED lineup in 2017, instead pairing the $999 OLED iPhone X with the standard LCD iPhone 8 and 8 Plus, both of which have lower price tags.
Discuss this article in our forums
—
Full Story (EN):More …
Prevod :Prevod teksta
Source:MacRumors