I'm writing this from EVE Vegas, and while they haven't announced anything just yet, it does seem odd that the guys behind EVE Online would want someone from an iPhone games site to be in the audience, eh? Anyway, on with some of the bigger stories from this week in the world of iOS gaming.
This week was welcomed by two absolutely legendary 32-bit games getting updated to support iOS 11.
Thomas Was Alone
and
Hoplite
are now both 64-bit.
Thomas Was Alone
is near the top of my personal list of best games I've ever played. It's a multi-character puzzler platformer with a fully narrated story and a soundtrack I'll still listen to on Spotify at random. It's a game I wish I could delete from my brain to experience fresh all over again. Take a look at
our review
.
Hoplite, on the other hand, is a hex grid turn-based strategy game that has you playing as a Spartan soldier trying to retrieve the Fleece of Yendor from the 16th floor of a dungeon filled with all sorts of obstacles. It's totally random, and features nearly infinite replayability. We reviewed it all the way back in 2014.
A Stranger Things game launched
this week. It's a
completely free
promotional game that's a lightweight RPG of sorts that is jam-packed with fan service. If you are a completionist, you can try and collect all the Eggos and Gnomes and complete the VHS library. And if you manage to collect everything, you might even get to unlock secret characters or never-before-seen footage of the upcoming Season 2.
Got to spend quality time with the second best gamer at our company @minliangtan today. Exciting times ahead! pic.twitter.com/f6OvNKrN6L

— Tom Moss (@rebelleader) October 4, 2017
Razer CEO Min-Liang Tan was spotted on Twitter this week with what many are thinking is
the rumored Razer gaming smartphone
. We're super curious to see what if any kind of dent Razer can make in the mobile space with a gaming-specific smartphone. That particular sector of the cell phone industry seems really odd, and littered with the corpses of other companies (including giants like Sony) that tried to make gaming smartphones. Razer has been on a bit of a tear when it comes to releasing real cool PC hardware, so who knows.
All of the Goat Simulator games are on sale for a buck
. These games are beyond absurd, and (as the title hints) have you playing as a goat wrecking all sorts of things. If you've never played one, it's probably best to start off with the classic
Goat Simulator
then hop into some of the ridiculous sequels/spinoffs available. If you have kids, chances are you already own at least one of these games.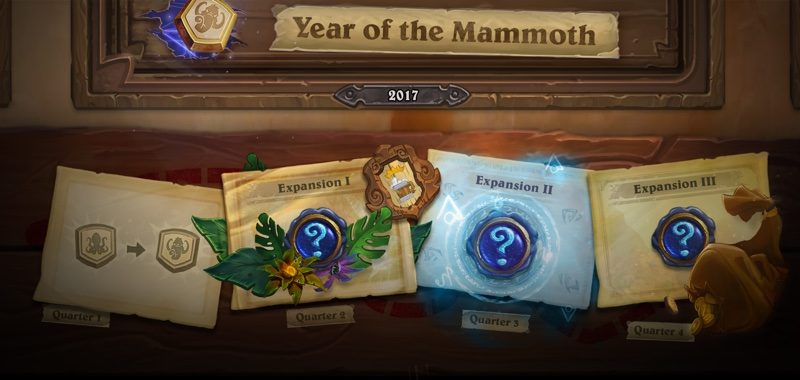 Like clockwork, Blizzard is expected to reveal a new expansion at Blizzcon on November 3rd — Specifically at 1:45 PM PDT. Nothing has leaked yet, so it's a complete mystery which direction they're going to go next. Blizzard has done a fabulous job at evolving the game of Hearthstone with new cards, so we're expecting some big things with the next expansion.
The roundup is a little shorter than usual this week, but I'm super slammed with EVE Vegas! For all the other iOS news, reviews, and other happenings of the week please head over to TouchArcade.
Discuss this article in our forums
—
Full Story (EN):More …
Prevod :Prevod teksta
Source:MacRumors