The iPhone's popularity among teens continues to grow, according to new data gathered by investment firm Piper Jaffray for the fall edition of its semiannual U.S. teen survey.
78 percent of teens surveyed own an iPhone, up two percent from the spring 2017 survey conducted earlier this year. 82 percent of teens said their next smartphone will be an iPhone, the highest amount of interest ever noted in one of these surveys.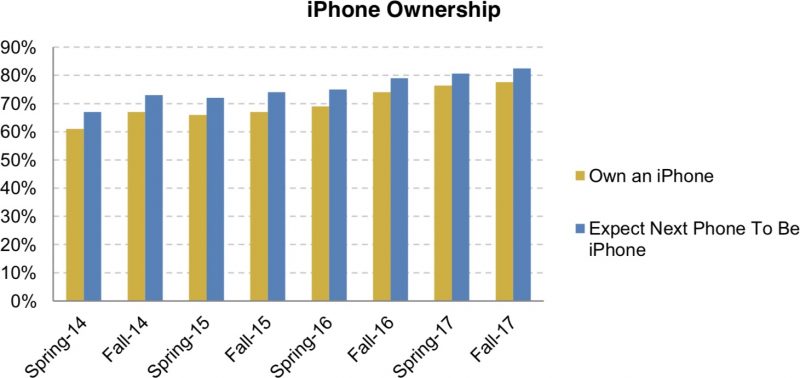 This jump in interest can perhaps be attributed to the 2017 iPhone lineup, which includes the iPhone X with an edge-to-edge display and a TrueDepth camera for facial recognition purposes.
Teen interest in the Apple Watch is also up, and 17 percent of teens surveyed said they plan to buy an Apple Watch in the next six months, up from 13 percent in spring 2017.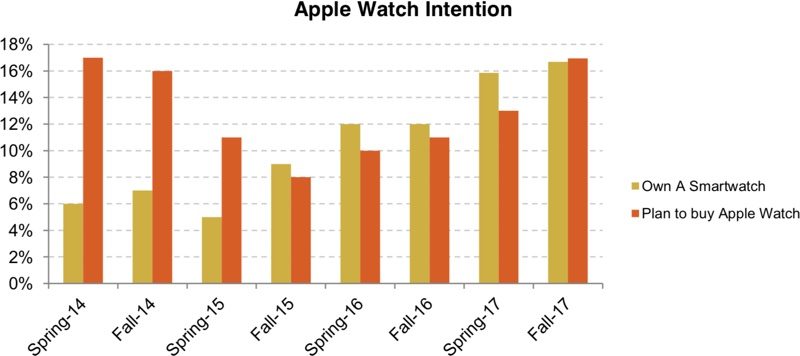 Piper Jaffray says the survey is a "positive point" on iPhone 8 demand and iPhone X demand, and increasing interested in the Apple Watch.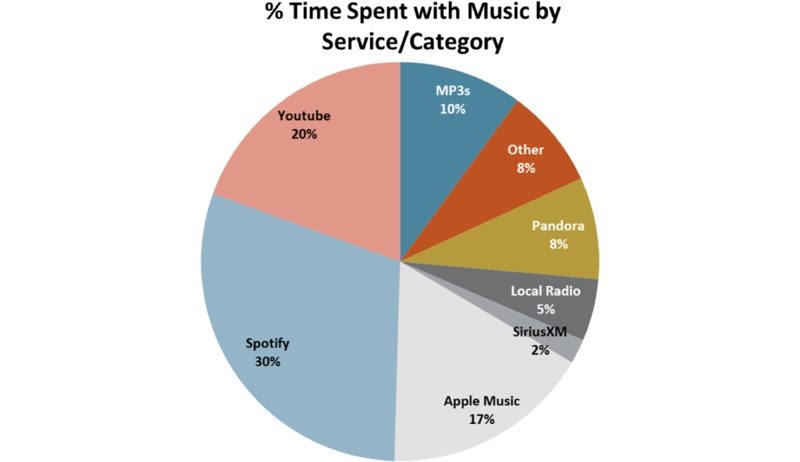 Apple Music also made an appearance in the survey, gaining share alongside Spotify and YouTube as teens move away from streaming services like Pandora.
On-demand music services like Spotify, YouTube, and Apple Music (30%, 20%, and 17%) continue to gain market share among teens, as more traditional platforms and Pandora continue to lose share.
Piper Jaffray's fall 2017 teen survey covered 6,100 teens across 44 states in the United States with an average age of 15.9 years.
Discuss this article in our forums
—
Full Story (EN):More …
Prevod :Prevod teksta
Source:MacRumors