As I mentioned on last week's roundup, I spent the previous weekend at EVE Vegas, which is one of the many fan events that CCP puts on throughout the world for EVE Online players. It turns out that what they revealed is a game with the working title of Project Aurora. EVE Online is a MMORPG where players fly around virtual spaceships, wage war against other corporations (EVE's equivalent of guilds or social groups), and all sorts of other stuff.
While it definitely disappointed a few people that
Project Aurora
isn't a direct port mobile client to
EVE Online
proper, it
is
really cool what a great job they did distilling the
EVE
experience down into an idle game where you slowly gather resources, upgrade everything, and slowly take over a hex grid space map with the rest of your corporation.
At the event we were able to play a test version of the game for the weekend and it was a ton of fun. I'm always a huge sucker for these kinds of eternally upgrade idle progress games, so I couldn't get enough. There are still no solid public plans on when Project Omega is coming, but it seems likely they'll do more testing and an eventual soft launch in the not too distant future.
Arena of Valor
is an interesting mobile MOBA to follow because in China it is so unbelievably popular that it's even drawn the eye of the Chinese government.
Arena of Valor
in China has become the source of debates on whether teenagers should be allowed to play it for long and whether the game is pretty much a threat to social order and cohesion.
In the North American market, few people have even heard of it. Well, US players can now pre-register to get some freebies in the game when it eventually launches in November. I'm super excited to see how it does here, it's hard to imagine the game becoming as huge as it is in China, but, who knows.
Following right along with the release of
The Witness
when it comes to surprising but remarkably full-featured "real" games to hit the App Store is
The Talos Principle
. This is a full port of the console and PC puzzle game, which can be played by either a set of virtual joysticks or a tap to move movement scheme.
Our forum community has weighed in on the quality of the port — it runs well on older iOS devices, and folks have even mentioned the iPad as the best platform (among all the ones the game is on) to play it, which is some pretty high praise. The game itself sports an 88 on Metacritic and explores a story that surrounds sentient robots. If you're into premium games, don't miss this one.
World of Tanks Blitz
has been a surprisingly popular mobile spinoff of the global sensation
World of Tanks
where you collect a bunch of different tanks and battle online against other players. Meanwhile, it's kind of felt like Games Workshop has been
way
too liberal with who they'll license the
Warhammer 40K
universe to.
This
time around, the licensing deal makes sense as soon you'll be able to unlock
Warhammer
tanks inside of
World of Tanks Blitz
. Details are still vague on when all this is going to be happening, but I'd be way more interested in jumping in with
World of Tanks Blitz
if I could pilot some giant ork tank.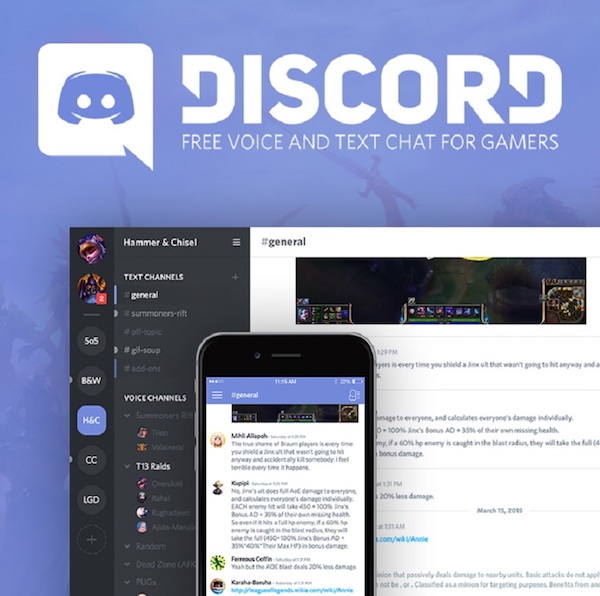 Last, but not least, Discord this week announced "verified servers" which will serve as the official community chat hubs for developers like Mojang, Supercell, and others. Discord has grown to have a huge community of gamers through constant feature improvements over the years. Recently they added full video chat and screensharing to their existing suite of voice and chat communication systems.
Discord is targeted at gamers, but has all the features of the premium version of Slack. If you're looking for a Discord server to fiddle around in, come join ours. It's filled with people talking about iOS gaming 24/7.
That's about it this week. For way more iOS gaming news, reviews, and all sorts of other things that we cover around the clock, be sure to visit TouchArcade.
Discuss this article in our forums
—
Full Story (EN):More …
Prevod :Prevod teksta
Source:MacRumors