Instagram today told TechCrunch that it is now featuring Instagram Stories more prominently with a larger preview box located between Instagram posts.
The Stories preview box now features a tiled design that's much more noticeable when scrolling through an Instagram feed. Previously, the mid-feed box looked similar to the smaller Stories bar at the top of the feed, which Instagram says it does not have plans to replace.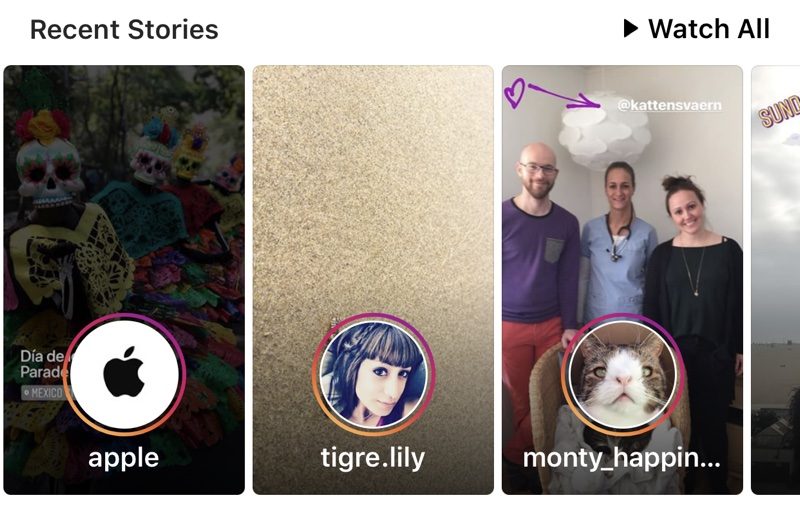 "We recently updated the design of the stories bar that you see while scrolling through feed. This update makes it easier to preview the stories from the people and accounts you care about."
In addition to making Stories more prominent, Instagram is also testing a new Stop Motion camera tool, as discovered by The Verge. The Stop Motion tool is designed to let users take a series of photos which Instagram then stitches together into a GIF.
The Stop Motion feature is available inside the Story camera alongside other options like Boomerang and the recently released Superzoom tool. Stop Motion is not available for all users at the current time, but Instagram has confirmed it's in testing.
Discuss this article in our forums
—
Full Story (EN):More …
Prevod :Prevod teksta
Source:MacRumors