Shipping estimates for the iPhone X have improved to 2 to 3 weeks in the United States and Canada, up from the previous 3 to 4 week shipping estimates that have been available since early November.
The new 2 to 3 week shipping estimates for North America follow improved shipping estimates in countries across Europe and Asia Pacific.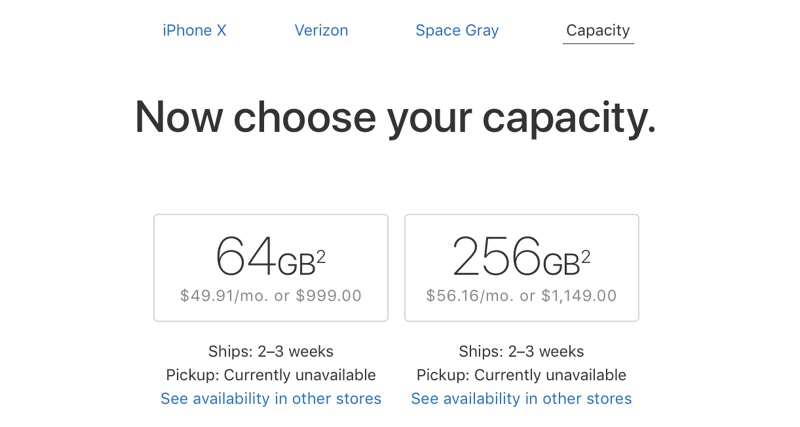 iPhone X models ordered today in the United States and Canada will now arrive well ahead of the holidays, in early December, making them available for holiday gifts.
Along with improving shipping estimates for devices purchased now from the online Apple Store, Apple has also been sending out iPhone X pre-orders more quickly than expected. Many MacRumors readers who had late November or December shipping estimates after ordering have already received their devices or are expecting them soon.
Apple retail stores are also receiving regular shipments and customers who check stock on Apple.com early in the morning and use stock-tracking tools like iStockNow have been able to make purchases with no wait time.
The iPhone X was in short supply at launch and pre-orders for the device sold out within just a few minutes, but Apple has been working hard to ramp up supply to get orders out to all customers over the holidays.
Discuss this article in our forums
—
Full Story (EN):More …
Prevod :Prevod teksta
Source:MacRumors