Nintendo on Twitter today confirmed that the company's upcoming iOS game, Animal Crossing: Pocket Camp, will launch worldwide on November 22. The confirmation of a release date comes nearly one month after the game was first unveiled in late October, after which it soft launched on the Australian iOS App Store and climbed to the top of the charts there faster than either Super Mario Run or Fire Emblem Heroes.
When it launches later this week, Animal Crossing: Pocket Camp will be a miniaturized version of the main games in the series, allowing players to visit and manage a campsite in lieu of a full village. At the camp, players can decorate the location with furniture to attract certain animal characters, as well as go fishing, hunt for bugs, shop, and more to complete quests and craft items to further deck out the camp.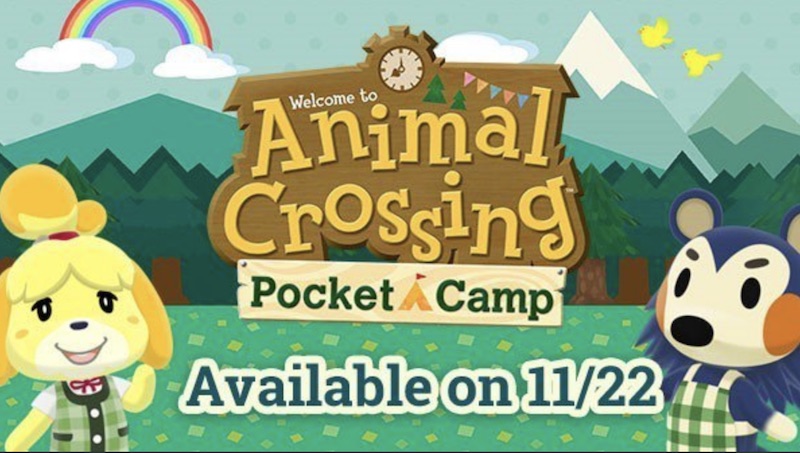 Have you heard the news? Animal Crossing: Pocket Camp will be coming to mobile devices worldwide on 11/22! #PocketCamp pic.twitter.com/jShJwDgnls

— Nintendo of America (@NintendoAmerica) November 20, 2017
Just like the other games in the series, time passes in real time so when you open the app the game will reflect the time of day in the real world, subsequently affecting certain bug and fish spawns and allowing for upcoming seasonal events. There's also a social aspect that allows players to visit the camps of their friends to get inspired by their designs, and sell or exchange items with them.
Animal Crossing: Pocket Camp will be free-to-play, and uses optional "Leaf Tickets" so players can bypass long wait times when they build structures, purchase the materials needed to craft furniture, and more. If you're interested in Animal Crossing: Pocket Camp, visit our sister site Touch Arcade to read some first impressions on the game ahead of its release on November 22.
Discuss this article in our forums
—
Full Story (EN):More …
Prevod :Prevod teksta
Source:MacRumors