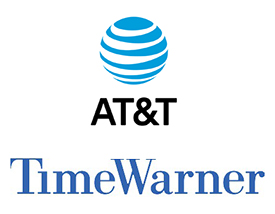 The United States Justice Department today filed a lawsuit to stop a planned merger between AT&T and Time Warner, reports Bloomberg. The DOJ believes such a merger would result in higher bills and fewer options for consumers.
"This merger would greatly harm American consumers. It would mean higher monthly television bills and fewer of the new, emerging innovative options that consumers are beginning to enjoy," said Makan Delrahim, the head of the department's antitrust division.
According to Bloomberg, this is the first time in several decades that the DOJ has sued to block a vertical deal, aka a merger between two companies that do not directly compete with one another. The lawsuit comes following a request from antitrust head Delrahim that the two companies sell either the Turner broadcasting unit or DirecTV, which AT&T refused to do.
Given that the DOJ does not usually step in to block vertical deals, it is unclear how this legal battle will play out in court. Other similar deals, such as Comcast's purchase of NBC Universal, have gone through after certain conditions have been put in place.
AT&T and Time Warner have been in talks over a merger since late 2016, with AT&T planning to shell out $85.4 billion for Time Warner.
AT&T says the DOJ's lawsuit is a "radical and inexplicable departure from decades of antitrust precedent," and that it is confident the court will reject the claims and allow the merger to proceed.
Apple at one time was rumored to be interested in a Time Warner purchase and was said to have monitored the deal between AT&T/Time Warner closely, but Apple ultimately had no interest in Time Warner or outbidding AT&T.
Discuss this article in our forums
—
Full Story (EN):More …
Prevod :Prevod teksta
Source:MacRumors