Encrypted messaging app Signal pushed out its v2.19 update late on Friday after a post-release 48-hour delay, owing to an App Store issue that Apple has now resolved. The update includes a number of new features and improvements, including full UI display support for iPhone X.
After the update is applied, users will no longer see the "Load Earlier Messages" link within chat threads, because additional messages now appear automatically upon scrolling to the top of a conversation.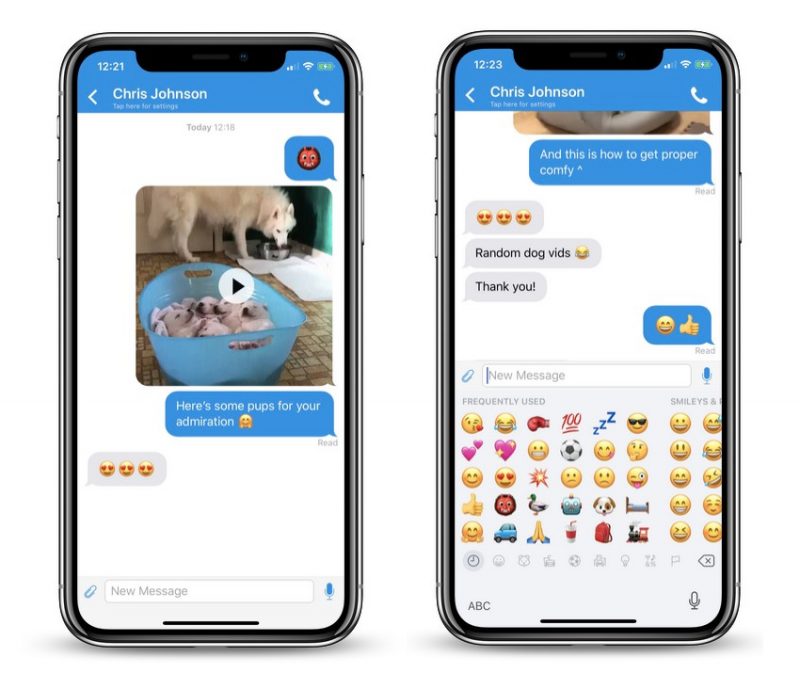 In other improvements, a new simplified interface has been introduced to the Signal mobile app that aims to make sending photos, files, and GIFs easier and quicker. For example, attachment previews are now displayed directly in the message bar instead of on a separate confirmation screen.
Adopting a design concept popularized by Facebook Messenger known as "Jumbomoji", emoji characters are now also visibly larger in Signal chat bubbles that don't contain any other text. Elsewhere, messages that fail to send have been made easier to spot and re-send, while a new "Tap for More" option should make navigating extremely long messages a more pleasant experience.
The list of supported languages has also been expanded to include Burmese, Hebrew, and Persian, while users with an external keyboard linked to their device can now make use of new key combination shortcuts for sending messages (Shift + Enter, and Command + Enter).
Apart from the above changes, Open Whisper Systems has revamped the layout code to improve performance and flexibility, so everything should feel smoother and more refined, according to the developers. Lastly, a number of bugs have been fixed, including one where recently sent messages sometimes reappeared after being deleted.
Signal Private Messenger is a free download [Direct Link] for iPhone and iPad available on the App Store.
Discuss this article in our forums
—
Full Story (EN):More …
Prevod :Prevod teksta
Source:MacRumors