Apple runs several shuttle buses to transport its employees from San Francisco down to Cupertino each day, and recently someone has been attacking those shuttle buses, leading to broken windows.
An employee who spoke to Mashable said that several shuttles have suffered from broken windows, and on an internal email thread, there was speculation that it could be due to "rubber rounds" fired at the buses. There have been at least four reports of broken windows on January 12 and January 16.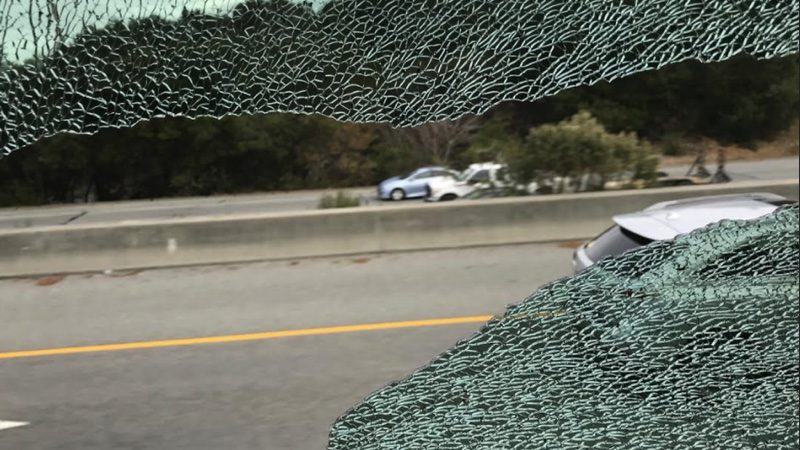 Image via Mashable



As a result, Apple began rerouting shuttles starting on Wednesday, adding 30 to 45 minutes to the commute from the city to Cupertino. Employees were informed about the route change on Tuesday night in an email obtained by Mashable.
Due to recent incidents of broken windows along the commute route, specifically on highway 280, we're re-routing coaches for the time being. This change in routes could mean an additional 30-45 minutes of commute time in each direction for some riders.

As always, the safety of our employees is our first priority. We're working closely with law enforcement to investigate these incidents and we'll notify you as soon as the coaches are able to return to the regular route. Thank you for your patience and understanding.
For the time being, Apple shuttles will avoid highway 280 as Apple works with the California Highway Patrol to figure out what's going on. At the current time, it's not known what was being used to shatter the windows of the shuttle buses, with the CHP attributing the broken windows to an "unknown object."
Apple shuttles have, in the past, been the target of protestors frustrated by the tech industry's impact on affordable housing and the cost of living in the Bay Area.
Discuss this article in our forums
—
Full Story (EN):More …
Prevod :Prevod teksta
Source:MacRumors