Apple's annual shareholders meeting took place at the Steve Jobs Theater at Apple Park this morning, with shareholders gathering to vote on proposals and ask questions of Apple executives.
Apple does not live stream its shareholders meetings, but several members of the press, such as CNET's Shara Tibken and Business Insider's Kif Leswing, were at the event and shared details on what was covered on Twitter.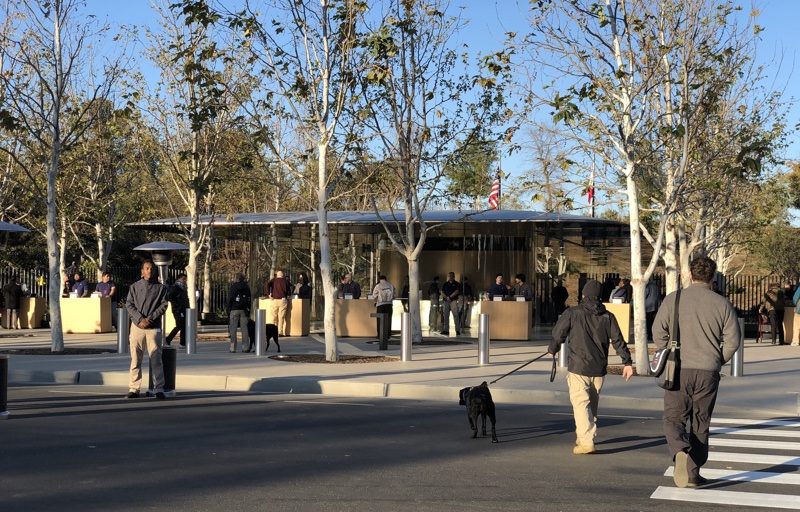 Image via Shara Tibken



Much of the meeting was spent discussing shareholder proposals, several of which were routine proposals direct from Apple for re-electing the board of directors, compensating executives, appointing Ernst & Young LLP as Apple's public accounting firm, and approving the non-employee Director Stock Plan. All of these passed with more than 95% approval.
Two proposals from shareholders, one that asked Apple to implement more relaxed rules for letting shareholders nominate directors to the board and another asking Apple to form a human rights commission were defeated. 32 percent of shareholders voted in favor of the first, while just 5.6 percent voted in favor of the second.
During a Q&A session, and during the proposal discussion portion of the shareholders meeting, Apple CEO Tim Cook made a few interesting comments worth highlighting, though much of what was said was a repeat of comments made during Apple's Q1 2018 earnings call earlier this month.
– iPhone X customer satisfaction is at 99%.
– Apple's wearables business, which includes AirPods, Beats, and Apple Watch, is "approaching" the size of a Fortune 300 company. Earlier this month, Cook said it was the size of a Fortune 400 company.
– Apple acquired 19 companies in 2017 (10 of those are known, nine unknown).
– Across all products, Apple holds almost a quarter of a billion subscriptions.
– On the topic of Telegram being briefly removed from the App Store earlier this month for illicit content, Cook said Apple has "always curated [Apple's] properties." Apple keeps pornography, terrorism, and other questionable content out of the App Store. "I think people are coming around to that actually being a good thing," said Cook.
– Apple has internal candidates ready to succeed Tim Cook, which is a topic that comes up at every shareholders meeting.
– Cook said mobile payments have "taken off slower than I personally would have thought." Adoption is speeding up though in key countries like China and Russia. Cook also said he hopes he'll still be alive "to see the elimination of money."
– On a question about special dividends, Cook said he's "not a fan," but Apple is committed to increasing dividends each year. Apple will provide more info on its capital return program in April.
– On the topic of retail stores, Cook said Apple doesn't believe physical stores will go away. "We believe that interaction with people still beats anything," he said.
– Apple won't open its main ring-shaped building at Apple Park for tours because "we have so much confidential stuff around." "Keeping stuff confidential is the bane of my existence now," said Cook.
Shareholders also asked a few frivolous questions, which ate into the Q&A time and limited what we heard from Apple executives. One asked about Apple's work in oral health, a topic Cook said Apple isn't focusing on, while another asked when Apple will introduce a waterproof iPhone (iPhones have been water resistant since the iPhone 7).
There was a question on Blockchain, which Cook avoided, and one investor, still using iOS 9, abstained from voting on board re-election because of Apple's "bad" software updates that have removed features. "I'm not gonna sell my stock or buy the competitor's stuff because it's even worse," he said.
Apple holds its shareholders meetings on an annual basis, with the next one scheduled to take place in early 2019. This year's meeting had limited attendance due to the size limitations of the Apple Park theater, but shareholders not able to attend were able to vote on proposals by proxy ahead of the meeting.
Discuss this article in our forums
—
Full Story (EN):More …
Prevod :Prevod teksta
Source:MacRumors