Apple's native Camera app in iOS 11 has plenty of tools for helping you get the right shot, but some are more hidden than others. The camera level is the perfect example of a really handy tool that many users don't even know exists, mainly because it's part of a feature that's turned off by default.
If you tend to take a lot of photos from an overhead point of view, like a picture of a meal on a table, or an object lying on the floor, then you'll want to use the camera level, as it helps you capture a balanced shot without having to use a tripod arm or mount. It's also useful for taking shots of scenes directly above you, such as in the sky or on the ceiling.
Subscribe to the MacRumors YouTube channel for more videos.
Here's how to enable and use it on iOS 11.
How to Enable the Camera Level on iPhone and iPad
The camera level tool is part of the Grid overlay, which is useful in itself for applying the rule of thirds in your pictures for more balanced compositions. First then, you need to turn on Grid mode.

Open the Settings app on your iOS device.

Scroll down the list and tap Camera.

Toggle on the switch next to Grid.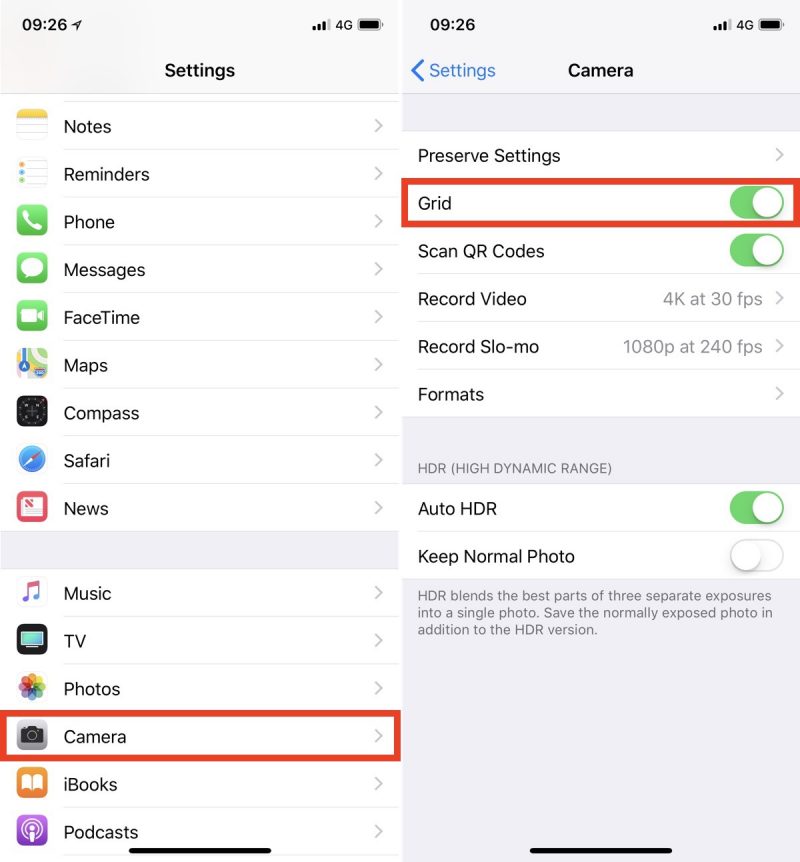 How to Use the Camera Level on iPhone and iPad
Open the Camera app on your iOS device.

Set the capture mode to Photo, Portrait, Square, or Time Lapse, using the sliding menu above the shutter button.

Position the camera lens above or below the subject of your photo.

Line up the floating crosshair with the fixed crosshair in the center of the screen by adjusting the angle of your phone's camera. The crosshairs will both glow yellow when in perfect alignment.

Tap the shutter button to capture the shot.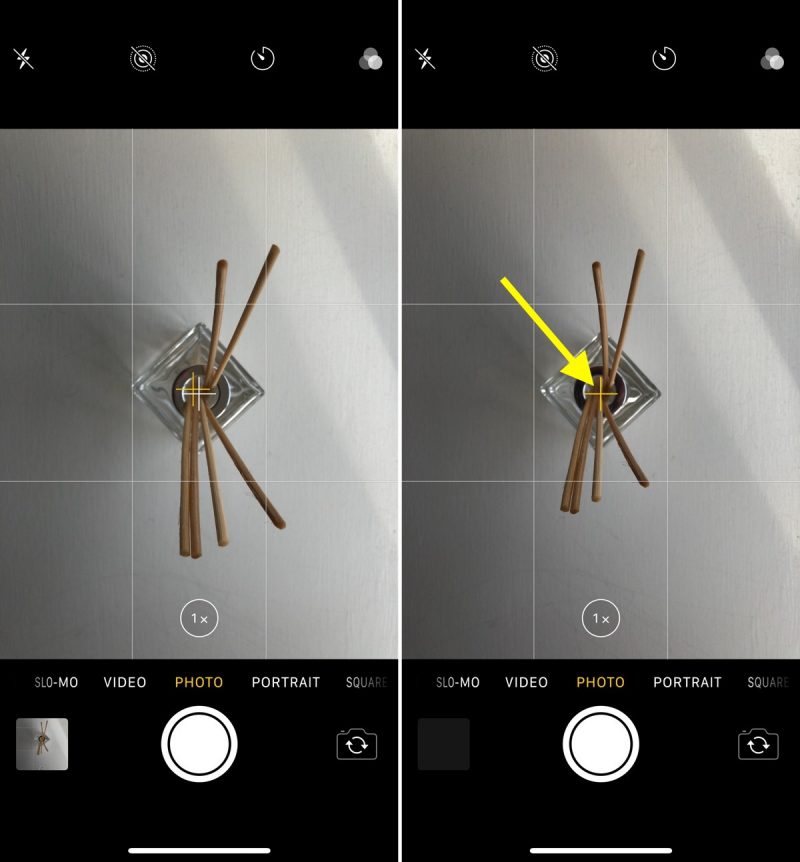 The aligned crosshairs turn yellow (right), indicating the lens is parallel with the ground.
The level tool also comes in handy when scanning documents on a desk with your phone's camera, but iOS now offers a
dedicated scanning feature in the Notes app
, so you'll probably want to use that instead.
Discuss this article in our forums
—
Full Story (EN):More …
Prevod :Prevod teksta
Source:MacRumors