First day pre-orders for the HomePod, which became available late last month, were higher than day one pre-orders for several other smart speakers including the Sonos One and the Google Home Max in the United States.
The data was shared by NPD Group and was gathered using NPD's Checkout service, which tracks consumer purchase behavior across multiple retailers.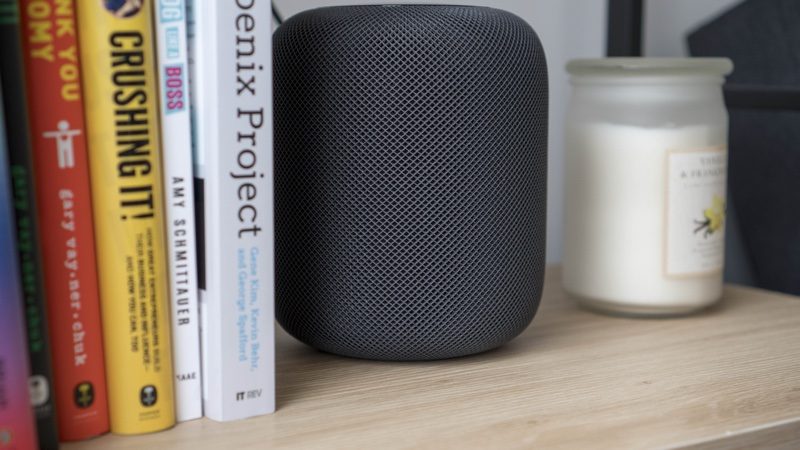 According to the data, HomePod beat out all other smart speaker first day pre-orders with the exception of the Amazon Echo Dot.
Though HomePod pre-orders reportedly outsold other smart speaker pre-orders, NPD Group did not provide data on how many HomePod pre-orders Apple sold in comparison to smart speakers from other manufacturers, so while interesting, the data here doesn't offer up a look at just how well the HomePod did.
We haven't seen any real estimates of how well the HomePod did following its launch, but Apple's next earnings call should give us a bit of insight. Apple won't break out HomePod sales, but changes to the "Other" category in the company's earnings report may provide hints.
The Other category includes products like the Apple TV, Apple Watch, AirPods, iPod, Beats, and other Apple-branded and third-party accessories. Going forward, it will also include the HomePod.
While we don't know how many HomePods Apple has sold to date, the device did stay in stock and readily available for days after it became available for pre-order on January 26. In fact, HomePod was available for launch day delivery through February 7, just a couple of days before the HomePod's official February 9 launch.
Data on HomePod sales may not be available, but analyst Gene Munster with Loop Ventures recently predicted HomePod will capture 12 percent of global smart speaker unit share in 2018, with estimated unit sales of 7 million.
Discuss this article in our forums
—
Full Story (EN):More …
Prevod :Prevod teksta
Source:MacRumors