Following two months of beta testing, AgileBits has announced that 1Password 7 for Mac is being released for all users today.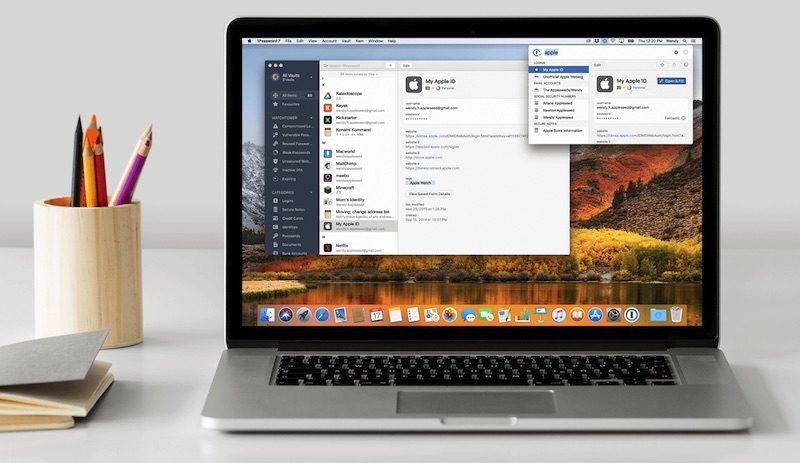 The latest version of the popular password manager is a major update with dozens of new features and improvements, including a new dark-themed, collapsible sidebar that makes it easier to use and manage password vaults.
Users can now access their vaults by clicking on "All Vaults" in the sidebar, with full drag-and-drop support to conveniently move or copy items from one vault to another, including between different accounts. Users can also drag items onto the "New Vault" menu item and one will be created automatically.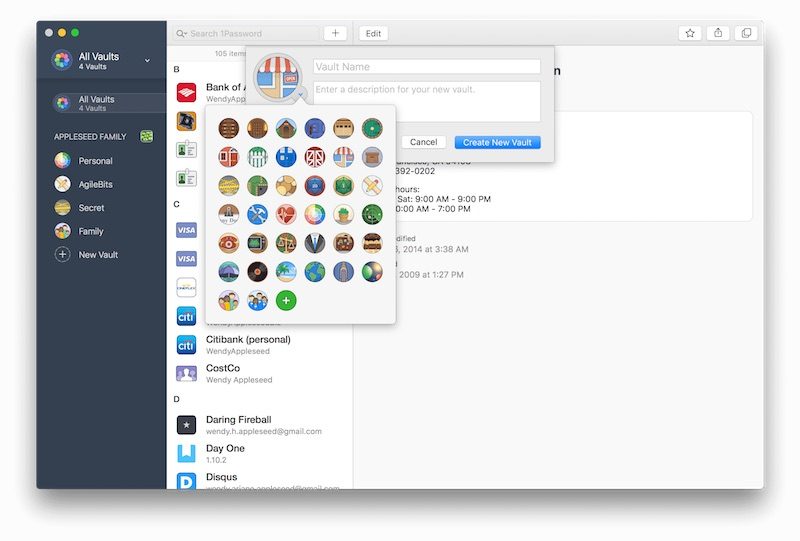 1Password 7 for Mac integrates with Have I Been Pwned? to securely check a user's passwords against a database of passwords that have been compromised in known data breaches, such as when a popular service or website is hacked.
The app's security-focused Watchtower feature can also identify any login items that support two-factor authentication and help users enable it on those websites. Watchtower can now also keep track of expiring items so users know in advance if they need to renew their credit cards, passports, licenses, and more.
1Password now helps users sign in to their favorite apps by showing them suggested logins for the app they are currently using. If a user is signing into the App Store, for example, they can click the 1Password icon in the menu bar to see their Apple ID and simply drag and drop their username and password to log in.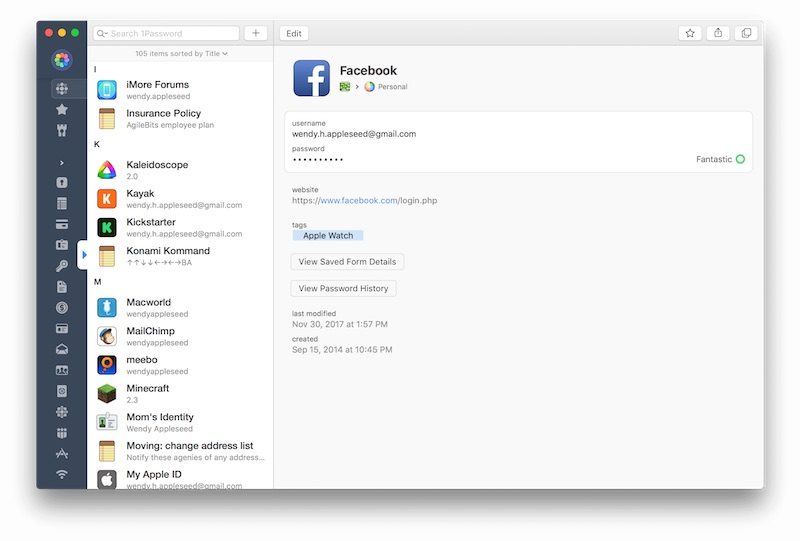 The app's redesign extends to the lock screen, login icons, tags, pop-out windows for items, and more, while there is a new custom font Courier Prime Bits, by Alan Dague-Greene, that makes it easier to view passwords.
A quick list of other changes from AgileBits:
Every pixel has been put under the microscope and polished for maximum upgradedness.

The new "pop-out" feature allows you to view an item in a window of its own and keep it handy.

Secure notes are now rendered using Markdown.

Quick Open allows you to quickly jump to your items or vaults (find it under the File menu).

A custom password font, all our own, courtesy of Alan Dague-Greene.

A new password strength meter.

Touch ID now leverages your computer's Secure Enclave, making it more secure than ever before.

Login items now have a gorgeous, custom rendered icon by default.

Remove duplicate items on a per-vault basis by clicking Help > Tools > Clean Up Duplicate Items.

Integration with Spotlight allows you to find your items using Apple's built-in search engine.

Nested tags allow you to up your organization: add tags with / in them and 1Password will break

them down into groups.

Opt in to automatic updates and never be left behind again.
1Password is a popular tool for storing usernames, passwords, credit cards, addresses, notes, bank accounts, driver's licenses, passports, and more behind one master password, with end-to-end encryption. A built-in password generator lets users create strong, unique passwords and memorizable pass-phrases.
1Password 7 for Mac is the first paid upgrade to the desktop version of the app in five years, meaning that users of previous versions will need to purchase a new license or subscription to use the new version.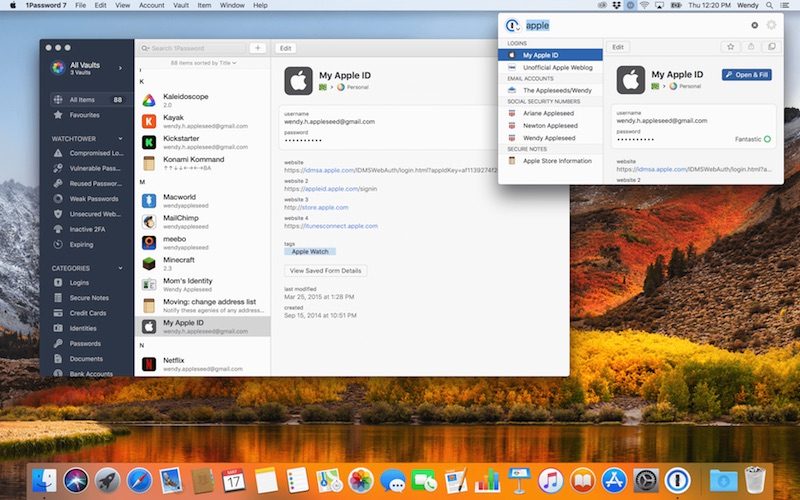 Users with an active 1Password subscription, which start at $2.99 per month for individuals, can simply install 1Password 7 from the Mac App Store or AgileBits website and be ready to go. Otherwise, after installing the latest version, there is a prompt to sign up for a 1Password membership.
For those who wish to purchase a standalone license for 1Password 7 for Mac, licenses are available when 1Password is downloaded from the AgileBits website. Licenses are $49.99 for a limited time, and $64.99 after that. Licenses are per-person, per-platform, with macOS Sierra or later required.
The Mac App Store version of 1Password 7, rolling out today, is a new, separate app from the existing 1Password 6 listing, which has been removed, and is only available for users with 1Password subscriptions.
Discuss this article in our forums
—
Full Story (EN):More …
Prevod :Prevod teksta
Source:MacRumors