At its 2018 Developer Conference, Samsung today showed off its new foldable display technology, called Infinity Flex.
Samsung is using the Infinity Flex technology for a device that features 7.3-inch flexible display that can be folded in half. While in full screen mode, the device is meant to be used as a tablet, and when folded in half, it functions as a smartphone.
Samsung's Infinity Flex demo begins at about one hour and 22 minutes into the developer conference video
Samsung says that the Infinity Flex display is the "future of mobile display technology" and the foundation for the "smartphone of tomorrow."
Today is a big milestone and I'm sure you're all wondering what it looks like in real life and how it works. Wonder no more. When it's open, it's a tablet, offering a big screen experience. It's gorgeous. When it's closed, it's a phone that fits neatly inside your pocket.
Samsung says that that to design the Infinity Flex technology, it had to invent new materials and reimagine the display from the ground up. The company developed an advanced composite polymer that's "flexible and tough" to replace the glass that's usually used as a display cover in smartphones.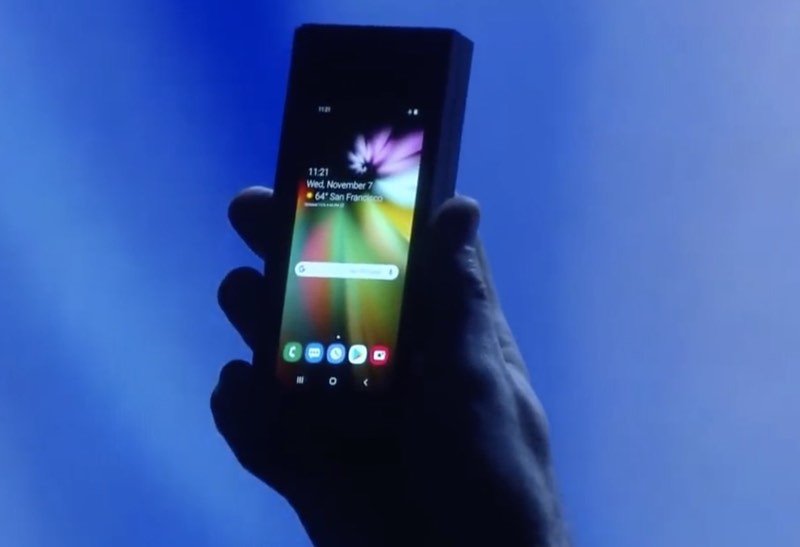 Samsung also developed a flexible, malleable adhesive that's durable enough to withstand hundreds of thousands of folds, and to make the display thinner than ever, Samsung created a new ultra thin polarizer that's 45 percent thinner than the technology used in its current displays.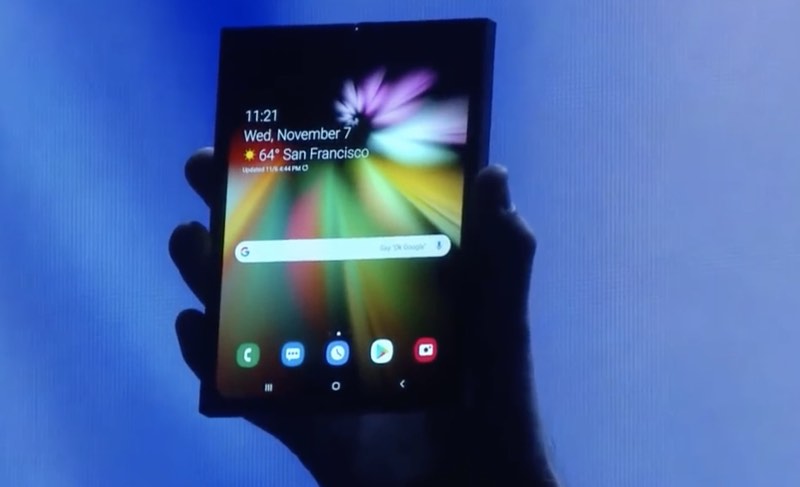 A new software platform is being developed in partnership with Google that supports two UIs, one when the device is open and one when it's closed. Features like app continuity will allow for a seamless experience by keeping an app open when swapping displays, and up to three apps can be run at the same time.
It's a phone… It's a tablet… It's a phone that unfolds into a tablet! #SDC18 pic.twitter.com/FgwpJPjqTn

— SAMSUNG DEVELOPERS (@samsung_dev) November 7, 2018
According to Samsung, the Infinity Flex technology shown off on stage is part of an upcoming device that had elements of the design obscured. Samsung says that the device is not a concept, and that thanks to breakthroughs in manufacturing, mass production of the foldable smartphone/tablet is set to begin "in the coming months."
In the future, Samsung also plans to introduce new display technology that includes rollable and stretchable displays.
Discuss this article in our forums
—
Full Story (EN):More …
Prevod :Prevod teksta
Source:MacRumors