AirPods are designed to work seamlessly with all of Apple's Bluetooth-supporting devices, and nine times out of ten the wireless earbuds live up their billing, but that doesn't mean they work perfectly for everyone one hundred percent of the time.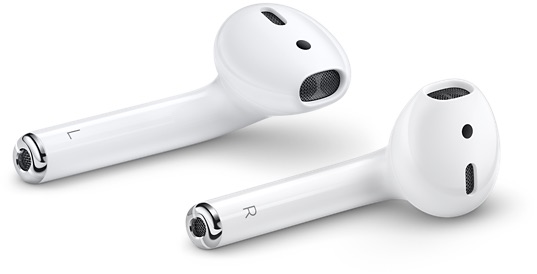 A particularly irritating problem that can sometimes occur is when one AirPod drops the connection intermittently or stops working altogether for no apparent reason. If you've been hit by this bug, following the steps below should help you resolve it.
Launch the Settings app on your iPhone or iPad.
Tap Bluetooth, and then tap the 'i' icon next to your AirPods in the list.
Tap Forget this Device.


Ensure that both AirPods are in their charging case and that the case has charge.
Locate the small button on the back of the case, near the bottom. It's flush with the case and the same color as it, so you might need to feel about for it.
Open the charging case lid.
Press and hold the button on the back of the case for at least 15 seconds. The case's internal light between the AirPods will flash white and then amber, indicating the AirPods have reset.
Now, close the lid of your AirPods case and then open it up again.


Hold the AirPods case with open lid next to your iPhone or iPad. Your iOS device should recognize the AirPods and you'll see a popup to connect them.
If the above steps don't solve the problem, try resetting your iPhone's network settings. To do so, launch the Settings app and select General -> Reset -> Reset Network Settings, then try re-pairing your AirPods by repeating the steps above.
This article, "Only One AirPod Working? Here's How to Fix the Problem" first appeared on MacRumors.com
Discuss this article in our forums
—
Full Story (EN):More …
Prevod :Prevod teksta
Source:MacRumors