As Apple was announcing new iPhone models last week, the Unicode Consortium was officially approving new emoji characters that are set to be added to smartphones starting in 2024.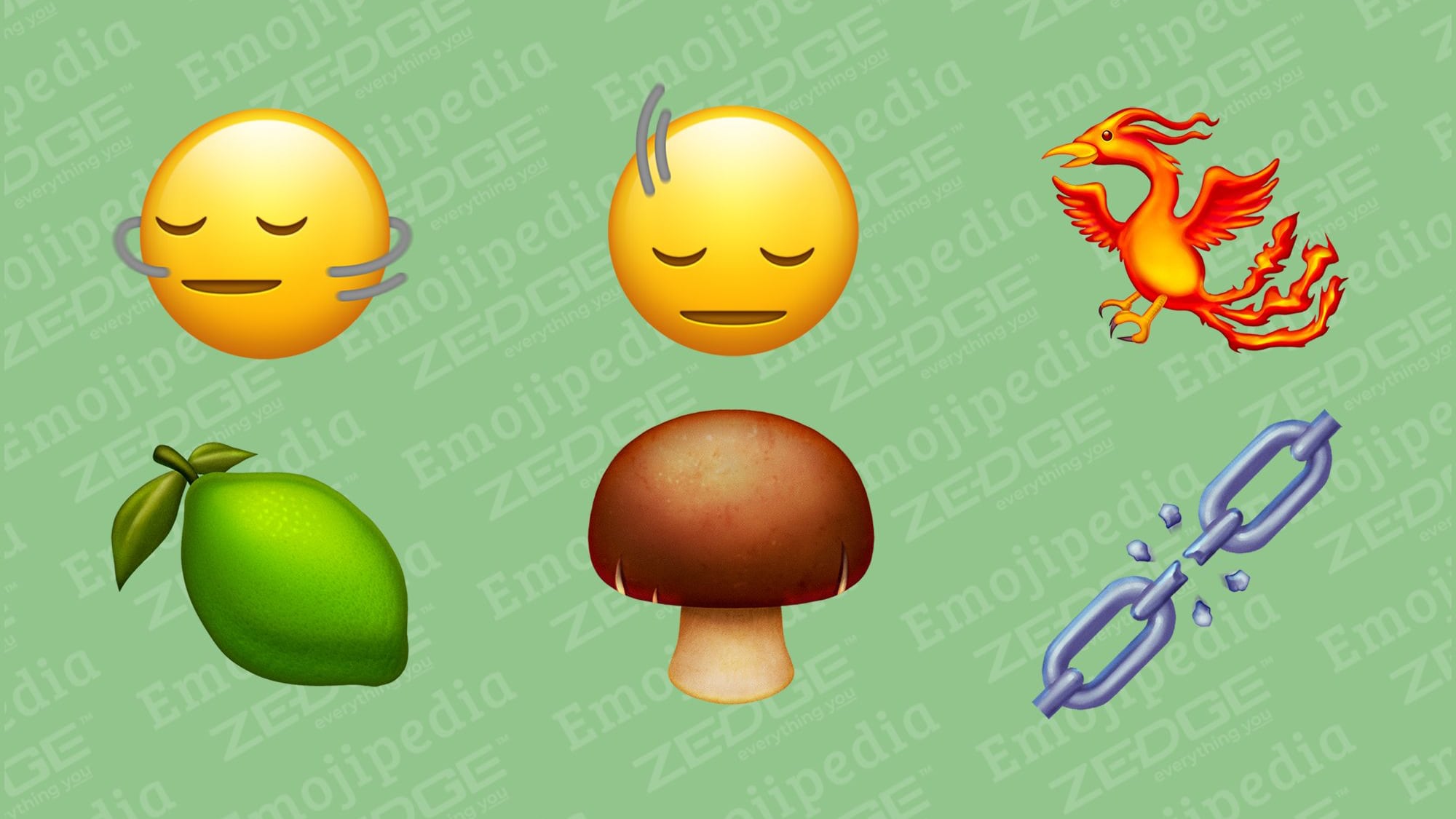 Approved Unicode 15.1 emoji include phoenix, lime, an edible mushroom, shaking head vertically (as in a "yes" nod), shaking head horizontally (a "no" head shake), and broken chain.
There are four new family emoji combinations, along with updates to six people emoji that now have direction specifications such as facing right or facing left. The direction options can be used with person walking, person running, person kneeling, person with white cane, person in manual wheelchair, and person in motorized wheelchair.
Unicode updates often include quite a few emoji characters, so the 15.1 update is smaller in scale than a typical year. Unicode 15.1 does, however, add a number of new non-emoji characters for use in China.
Following the approval of new emoji characters, it takes smartphone makers like Apple several months to design artwork for the emoji and add them to iOS. We can expect to see the emoji updates in a future version of iOS 17.
Last year, Apple added new emoji to the iOS 16.4 update that was released in February 2023, so the company might follow a similar timeline in 2024. Last year's emoji additions included shaking face, pink heart, light blue heart, donkey, moose, goose, wing, jellyfish, hyacinth, pea pod, ginger, flute, maracas, and black bird.
This article, "Emoji Coming to Future iOS 17 Update Include Shaking Head, Brown Mushroom, Lime, Phoenix and More" first appeared on MacRumors.com
Discuss this article in our forums
—
Full Story (EN):More …
Prevod :Prevod teksta
Source:MacRumors